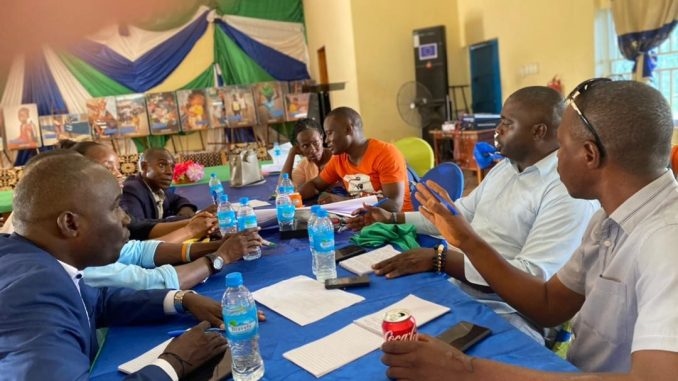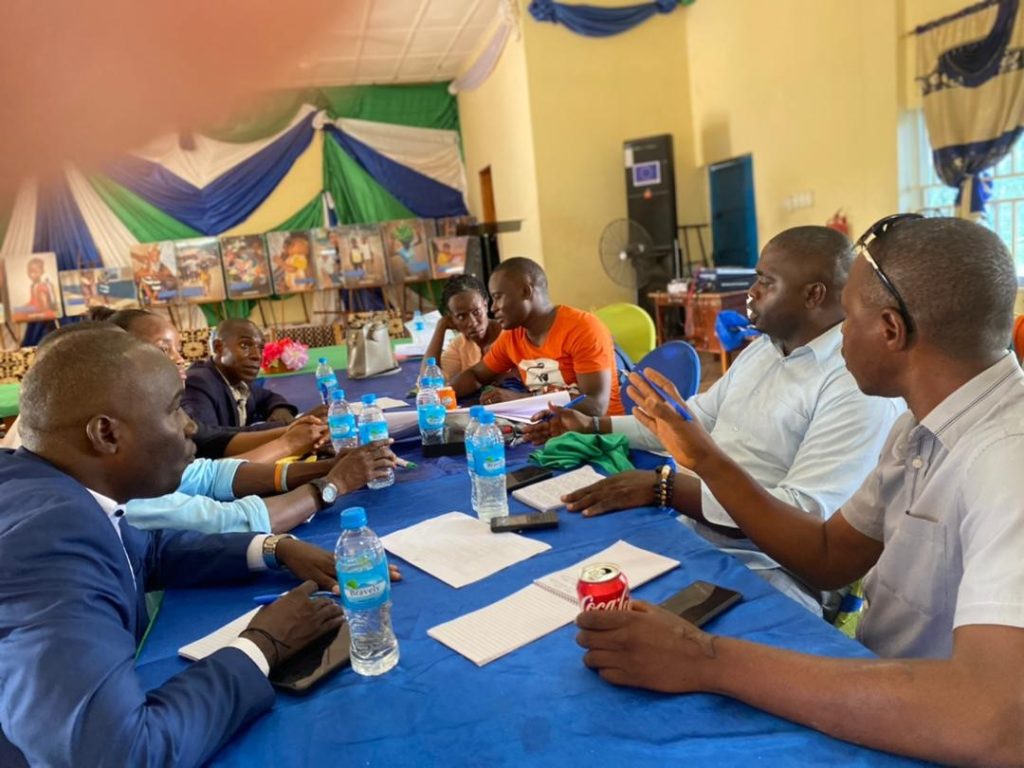 National Monitoring and Evaluation Directorate NaMED with support from implementing partners held a pre-consultation Workshop with stakeholders at the Bombali District Council Hall on the world Bank component 3 of Accountable Governance for Basic Service Delivery AGBSD Project
Dr. James Edwin, Director General of NaMED, welcomed all participants to the session and emphasized NaMED's commitment to encouraging accountability and transparency, which is the foundation as part of the institution's mandate. Dr. Edwin reminded everyone in attendance that it is their right to be informed about the World Bank project and to effectively engage in its execution, just like any other public project that comes to their respective communities. NaMED established this unique engagement to allow the participants/beneficiaries to get first hand and accurate knowledge about the project information, as well as to foster cooperation among partners and effective involvement from the participants. The DG confirmed that every recommendation, question, and opinion would be treated appropriately, thus it was incumbent on every partner represented at the session to address every problem based on the workshop agenda. Dr. James Edwin explained to participants what the project comprises, such as incentives in the form of laptops, capacity development, communications etc.
Concluding the first part of the session, MDAs, LCs and other Key stakeholders discussed their functions, an overview of the project and their roles in the AGBSD Project.